International Milton Symposium - IMS12
17-21 June 2019, Palais Universitaire, Strasbourg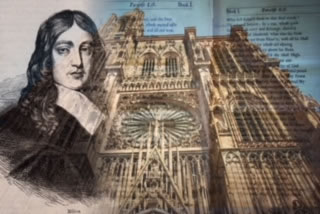 Dear Colleagues,
We will be delighted to welcome you in Strasbourg in a few months (Palais Universitaire, 17-21 June 2019) for the Twelfth International Milton Symposium.
REGISTRATION IS NOW OPEN.
The provisional social programme includes:
Monday 17 June 2019: Visit of the Cathedral and cruise on the river Ill.
uesday 18 June 2019: Reception in the Old Town.
Wednesday 19 June 2019: Excursions. Haut-Koenigsbourg Castle, Wine Route (visit of a cellar and wine tasting), or Mont Saint-Odile.
Thursday 20 June 2019: Concert (under discussion).
Friday 21 June 2019: Gala lunch at Pavillon Joséphine, Orangerie.
Click on the link below to access the registration page:
https://cloud.agoraevent.fr/Site/124504/6007/InscriptionPre?
Thanks a lot for your interest in IMS12.
The organizers
Updated: 28 March 2019