International Milton Symposium - IMS12
17-21 June 2019, Palais Universitaire, Strasbourg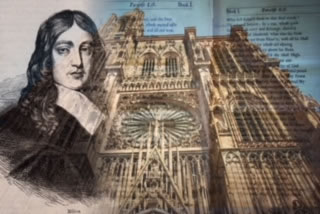 GETTING TO STRASBOURG
By plane and train. Fly to Paris - Charles de Gaulle Airport, and from there, take the high-speed train (TGV) direct to Strasbourg.
The TGV station is located at Terminal 2.
You can book your flight to Paris online on a secure website (https//parisaerport.fr/en/homepage) and buy your train tickets here from OUI.sncf, the French National Railway Company. It is no doubt much cheaper than changing there for Strasbourg Airport (yes, we do have an airport, at Entzheim, though, which 10 miles from Strasbourg). If you want to visit Paris before you come to IMS12, we advise you to take the train at the railway station Paris-Est.
There are several alternatives. You will get cheaper fares but longer journeys if you fly to nearby Frankfurt Airport or Stuttgart Airport in Germany, and then take the train or the bus to Strasbourg.
For Frankfurt Airport, please click here.
For Stuttgart Airport, please click here.
Do you need assistance? Please feel free to contact me at the address below:
The organizers
Updated: 15 December 2018